John "Chris" Christensen (aka John W. Christensen, Chris Christensen, W.G. Christensen, John W.G. Christensen, or just plain old JC) is an award-winning composer and multi-instrumentalist. Chris began collecting comic books at age 6 and rock & roll records at age 10. He started to learn the drums at age 14, and played his first professional gig at age 15 in December of 1962. In those early years he honed his chops playing rock and roll, surf music, and rhythm and blues, eventually ending up in garage band cult favorites Opus 1 and Time of Your Life. Back Seat '38 Dodge and Ode To A Bad Dream are both highly-prized collectables by fans of the genre. While recording for Mustang Records as a member of Opus 1, Chris worked with Richie Valens and Bobby Fuller discoverer Bob Keane, and with future recording star Barry White. Chris' time working for Mustang and Del-fi records is covered extensively in Stephen J. McParland's excellent book, Rock 'n' Roll Mustangs: Bobby Fuller Four.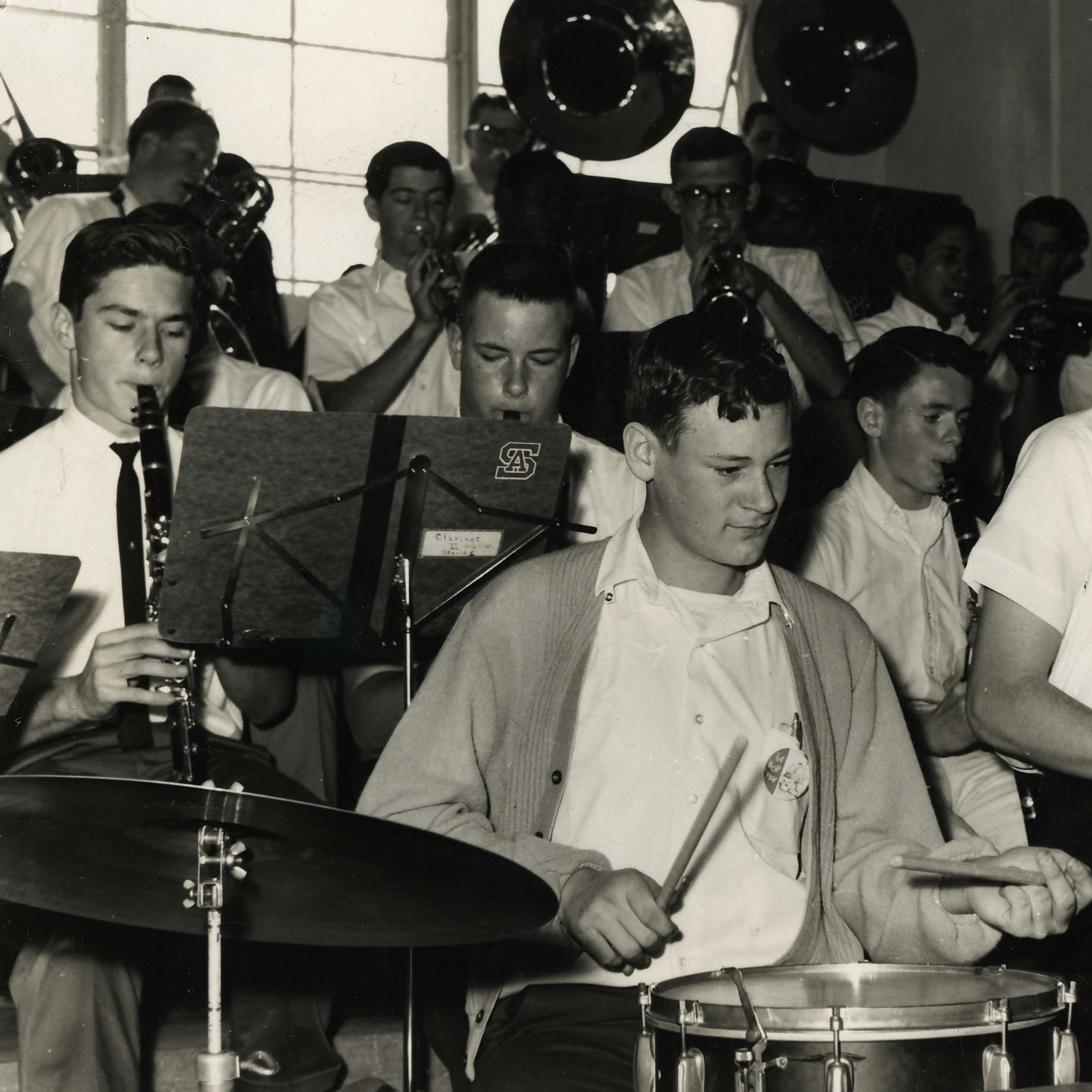 An interview conducted by Chas Kit documenting Chris' early years in music (1961 to 1967) can be found at the Garagehangover site:  http://www.garagehangover.com/?q=taxonomy/term/819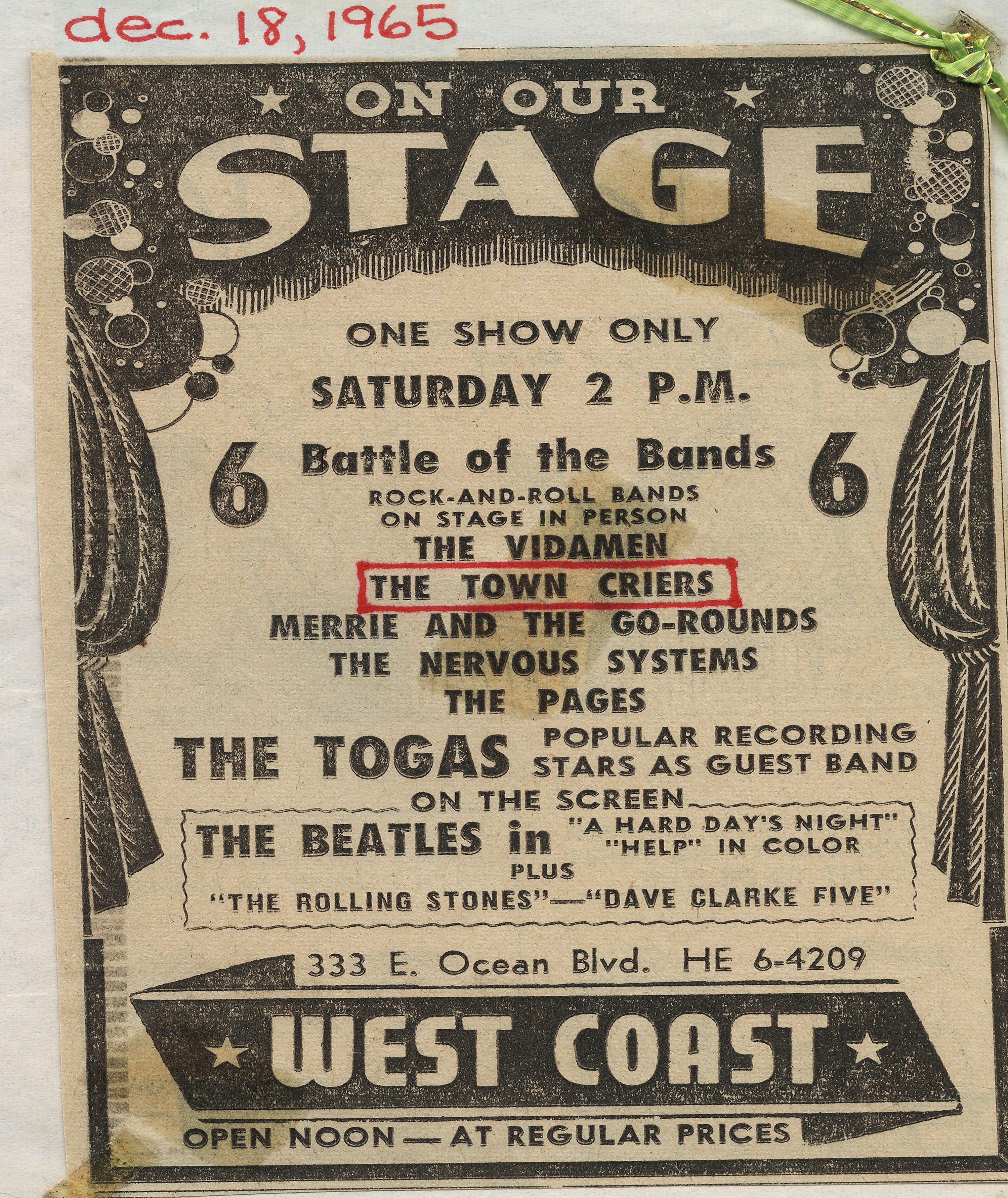 The first interview with Chris concerning his time with Opus 1 was conducted by Mike Dugo of Lance Monthly and 60sgaragebands.com. The interview can be found at: http://home.unet.nl/kesteloo/opus1.html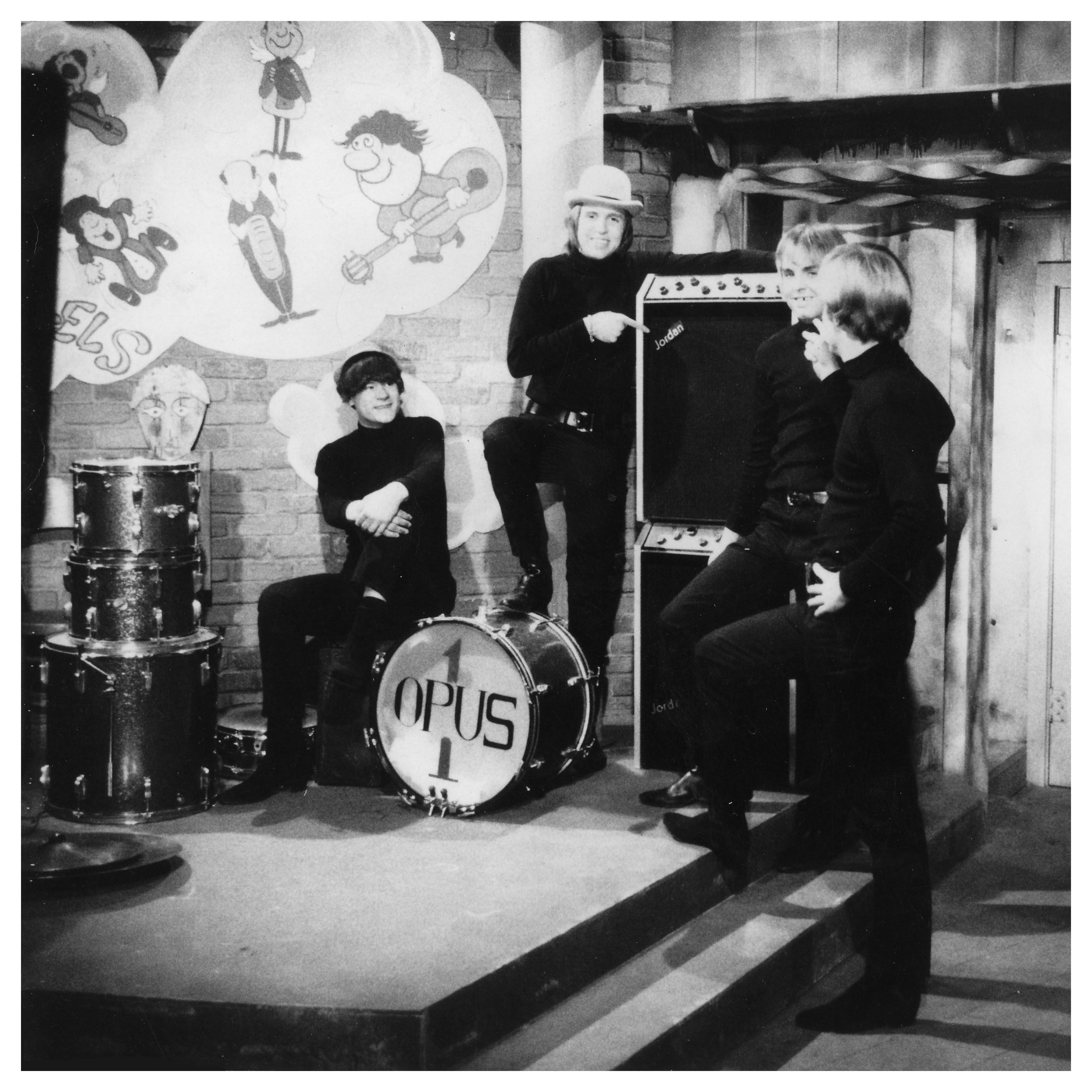 Other interviews of note are:
With Duygu Seli at: http://www.50thirdand3rd.com/interview-with-john-chris-christensen-of-opus-1/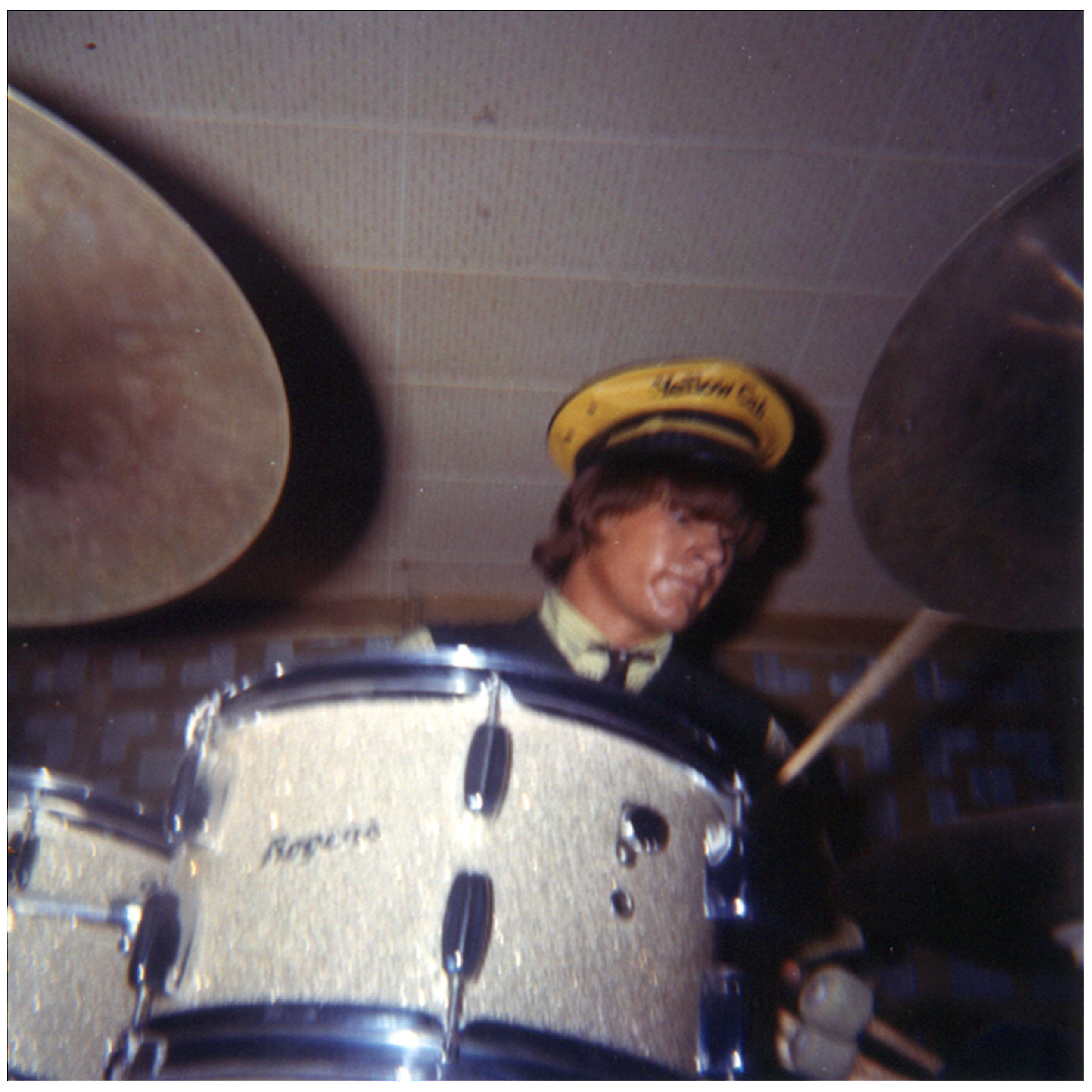 Opus 1 at the Long Beach, California Cinnamon Cinder 1966

With the Psychedelic Prissy Pie for It's Psychedelic Baby Baby Magazine at:
http://psychedelicbaby.blogspot.com/2012/12/opus-1-interview-with-john-chris.html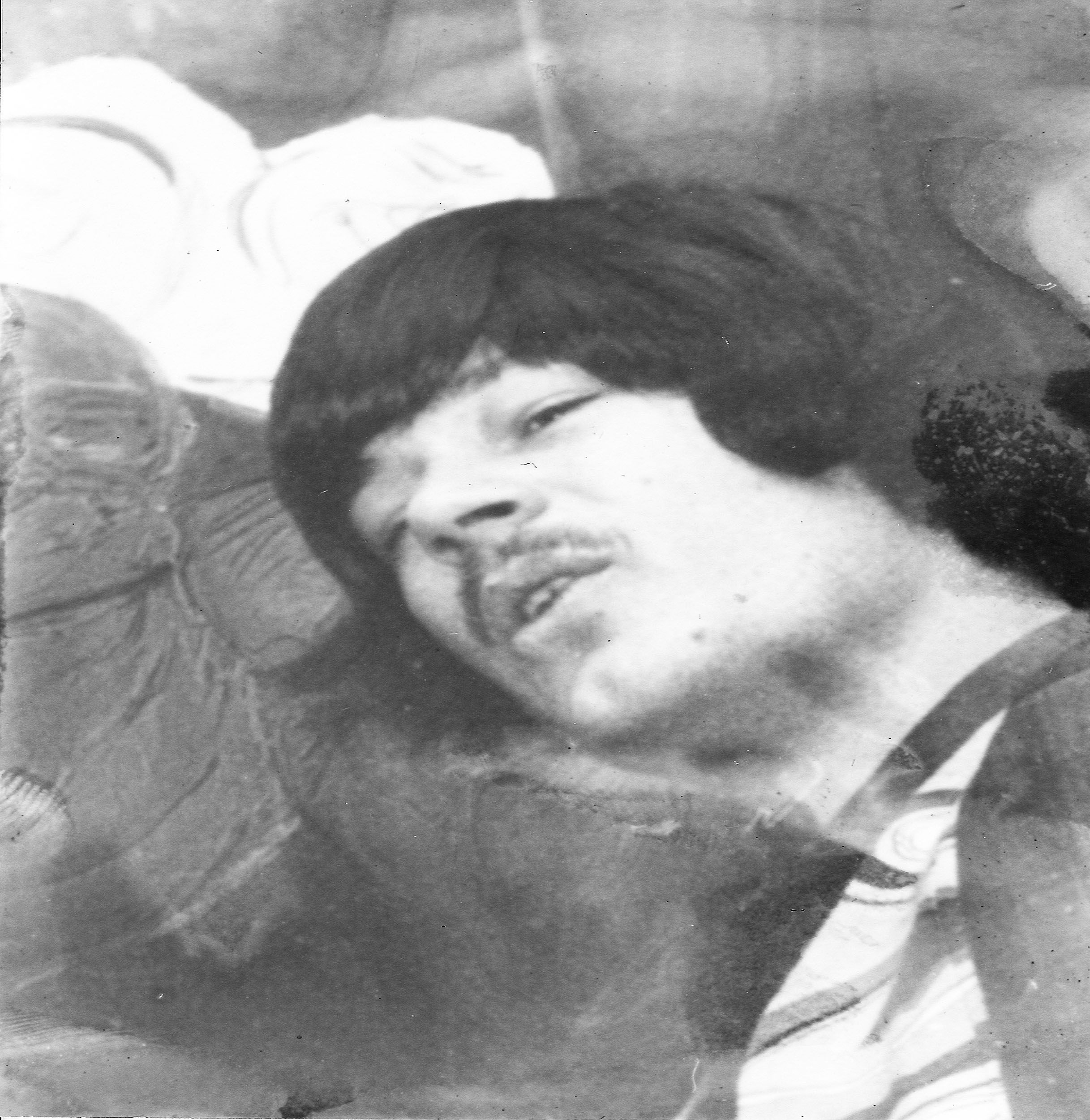 Germany, 1970
Drafted into the U.S. Army in 1967, his career was put on hold while he continued to play on and off base wherever he was stationed, including Fort Monmouth New Jersey, Fort Huachuca Arizona, Saigon Vietnam, Vung Tau Vietnam, and fronting the blues band Burning Desire in Bosenfeld, Germany.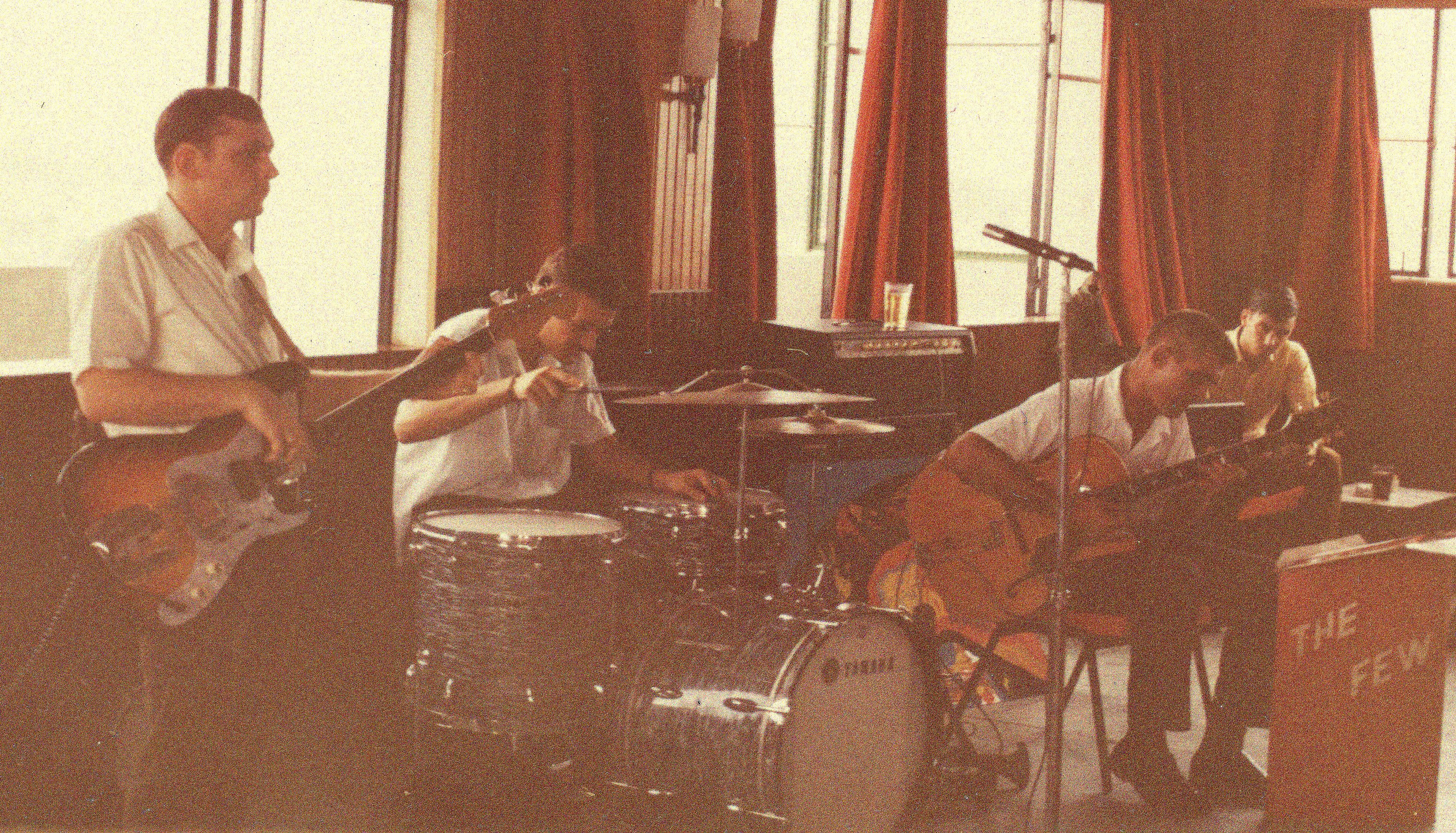 The Few - Saigon, Vietnam 1968 
After returning to civilian life in 1970 Chris recorded for John Fahey's Takoma Records with psychedelic prog-rock trio Laser Pace, releasing another cult classic, Granfalloon. The Granfalloon album contains the first released compositions by Chris, Sky Fell (Too), and Oh Yeah.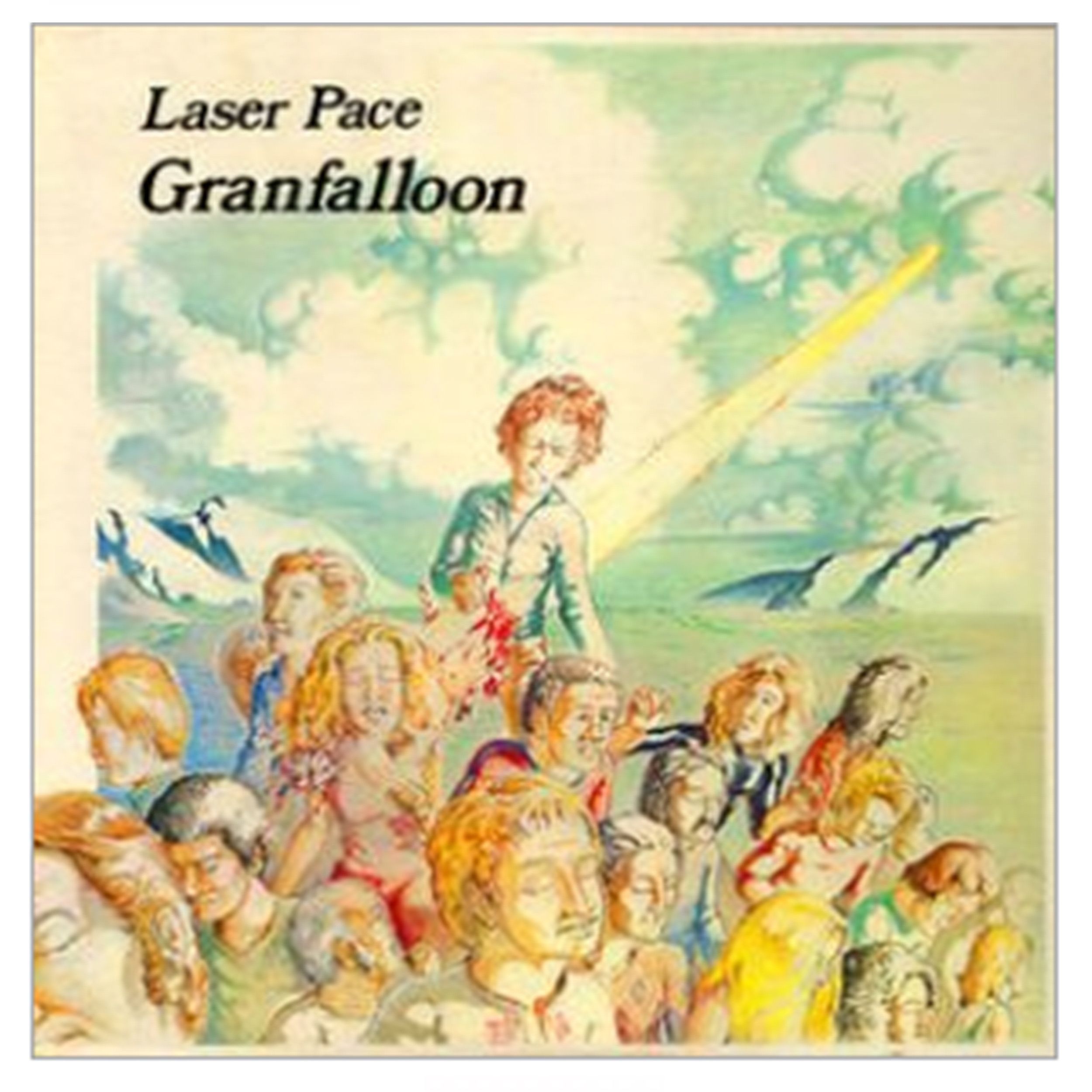 The rest of the 1970s saw Chris leading his own band, Midnight Flyer, playing top 40 music for the Reubens, Holiday Inn, and Black Angus restaurant chains, paying the bills, keeping his chops up, and looking for new creative opportunities. Midnight Flyer appeared on Chuck Barris' The Gong Show, singing an acapella version of The Ink Spots' Java Jive where they won the major prize.
After becoming a proud father in 1977 the grind of road work and night clubs starting losing whatever little appeal it had. Opting out to become a Mr. Mom for the next few years he took care of his daughter Laura, and began to do a little recording on the side. In 1979 Tim Caylor of La Habra Music Center offered Chris a job after being impressed with the quality of his home-produced demos. Chris engineered and co-produced the unsigned band showcase, Future Rock, which aired on KROQ, an L.A. radio station. Occasionally Chris would fill in as host of the show. Chris began to pick up extra work engineering and co-producing radio ads for La Habra Music Center, Ortho Mattress, and Adray's, among others. Working on Future Rock, doing radio advertising, and penning jingles led to associations with KNAC's Jimmy Christopher, as well as KROQ djs Rachael Donahue, April Whitney, and The Poorman. That year also saw the formation of avant-pop/punk band Hot Food To Go! Stepping away from the drums, Chris served as the group's primary songwriter -- singing, playing guitar, vibes, synthesizer, harmonica, and a self-designed percussion rack. The assistance of Dr. Demento, Rachael Donahue, and Jimmy Christopher and their access to the airwaves were invaluable in promoting the group to a larger audience. Hot Food To Go! played at most of the popular L.A. and Orange County clubs including Madame Wong's, Club 88, The Troubadour, Bullwinkle's, Bogart's, and Wolf & Rismiller's Country Club. A high point for the group was playing at a Dr. Demento concert with Benny Bell, Showdown, Ogden Edsel, and Weird Al Yankovic. Though the group achieved major label interest HFTG! imploded by the middle of the 1980s.
HFTG were featured on Mystic Records' The Sound Of Hollywood Girls, and released two EPs: the infamous Fries picture disc and Dave's Burgers. 
Beginning in 1982 Chris was often featured on The Doctor Demento Show. Recording as John W. Christensen I Get Weird quickly became a demented classic. Somewhere between the Dr. Demento and KROQ connections Artie Barnes (of Barnes and Barnes Fish Heads fame) came into the picture and became a close friend and occasional collaborator. HFTG often opened their shows with Barnes and Barnes' Something's In The Bag, a real audience grabber -- especially when exotic dancer Karen More would exit the bag at the end of the song. It was during this period that Artie introduced Chris to future Seduction Of The Innocent members Bill Mumy and Miguel Ferrer. Chris would go on to become Seduction of the Innocents' utility musician, providing drums, guitar, harmonica, and vocals whenever necessary. With SOTI's other members, writer Max Allan Collins, and artist Steve Leialoha, the band became the official band of the San Diego Comic Con International. SOTI were last featured as special guests at the 2009 Con. Seduction of the Innocent released  two CDs, The Golden Age, and The Official Bootleg. 
In the second half of the 1980s Chris began to combine music with comics beginning with The Spirit Picture Disk based on Will Eisner's classic crime-fighter. Shortly after The Spirit Picture Disk came Worse Than Slime No. 1 -- a parody of the 1950s EC horror comics that was a collaboration between Barnes and Barnes, The Beat Brothers, and David Childress. The CD contained several cuts credited to The Utensils, Chris' side project with Dr. Demento Show regular "Musical Mike" Kieffer. The last in the series was the retro-rocker Songs from the Xenozoic Age, a CD collaboration with artist and writer Mark Schultz based on Schultz' popular comic books.
The Beat Brothers began in 1986 as an audio production company specializing in music for audio visual productions, and commercials. In the beginning there were four partners: Bob Ernest, Scott Rosner, Stan Iceland and Chris -- all drummers -- hence the name The Beat Brothers. They were successful for several years branching out into producing and releasing records by Blackbyrd McKnight, The Utensils, Dr. Demento, Barnes and Barnes, and many others through their newly inaugurated Beat Brothers Records. Then the economy went belly up! Over the next couple of years the partners dropped out one by one until Chris became the sole proprietor. 
The 1990s saw Chris composing music for community television, documentaries, and low budget films. He continued to play gigs with Midnight Flyer, Lucille's Night Out, Big Band Command, The John Henderson Orchestra, and Mumy and Ferrer's other band, The Jenerators. The Jenerators appeared at Frank Stallone's club Blak and Bloo, The Troubadour, At My Place, and The Palomino. Special guests sitting in with the band included Shaun Cassidy, Steve Lukather, and Frank Stallone. The Jenerators also performed for several years on radio station KLOS' Mark and Brian Christmas show at The Hollywood Palladium. The Jenerators' self-titled debut CD has Chris playing drums on several cuts.
After the beginning of the new millennium Chris composed the scores for two of Max Allan Collins' documentaries: Mike Hammers' Mickey Spillaine, and Caveman - VT Hamlin and Alley Oop. Chris and Mark Schultz wrote three songs for the Max Allan Collins thriller Real Time: The Siege at the Lucas Street Market: Please Don't You Hurt Me, Mini-mart Girl, and The Nervous. For the VT Hamlin documentary, Chris and Max collaborated on the song Alley Oop Is On The Ride Again.
In 2007 Chris was commissioned to compose a piano solo to appear as sheet music in Mark Schultz' illustrated novella for Flesk Publications, Storms At Sea. 
The complete HFTG album Adrenaline Drum was issued in 2008 by Beat Brothers Records. Prior to this only three of the songs from the album had been released on the Dave's Burgers EP. 
After seeing a fair amount of revived interest and critical praise Granfalloon by Laser Pace was reissued by Decker Productions in 2008. 
In June of 2011, The Criterion Collection issued a deluxe edition of director Robert Aldrich's adaptation of Mickey Spillane's Kiss Me Deadly on DVD and Blu-Ray disc. The disc contains a newly transfered and edited version of Max Allan Collins' Mike Hammers' Mickey Spillaine with musical score by John "Chris" Christensen
In July of 2011 the first single credited to John "Chris" Christensen was issued by Beat Brothers Records. The lyrics for Modern Blues were written in collaboration with Mark Schultz and Gene Dorney.
In 2013 Bop by The Utensils is remastered and rereleased by Beat Brothers Records as a digital single.
In April of 2014 The Grith (Orchestral Bootleg), an unreleased track from the Songs from the Xenozoic Age CD by Christensen/Schultz is released by Beat Brothers Records as a digital single.
August of 2015, the Rhapsody for Griff and Asha (Storms at Sea) is published. The Rhapsody is a piano score for the heavily illustrated novella Storms at Sea by Mark Schultz, published by Flesk Publications. The Rhapsody for Griff and Asha (Storms at Sea) is included in the book as sheet music, a first of it's kind for this genre.
SELECTED RECORDING CREDITS
You Make Me Feel So Good and Ode To A Bad Dream by Time Of Your Life 45 rpm Ionic Records 1965 
Back Seat '38 Dodge and In My Mind by Opus 1 45 rpm Mustang Records 1966
Granfalloon by Laser Pace LP Takoma Records 1974 
Demento's Memento's LP (one song, I Get Weird) Eccentric Records 1982 
Fries by Hot Food To Go! EP Erika Records 1983 
The Sound of Hollywood Girls (one cut) Mystic Records 1983 
Maxi Single (aka: Dave's Burgers) by Hot Food To Go! Charmed Life Records 1986 
The Spirit Picture Disk by John Christensen LP Ordinary Records 1987
Beastie Wrap by The Utensils EP Erika Records 1987
Bop and Willie and The Hand Jive by The Utensils 45 rpm Beat Brothers Records 1988 
Christmas EP by Skip Towne & Friends. Charmed Life Records, 1988
Worse Than Slime No.1 (various pseudonyms) LP/CD Beat Brothers Records 1989
Fade To Black and The Beat by Blackbird McKnight and The Beat Brothers. EP Beat Brothers Records 1989
The Jenerators by The Jenerators CD Asil Records 1994
Songs From The Xenozoic Age by Christensen/Schultz CD Graphitti Designs 1994
Out Of My Hands by Mark Spoelstra CD Origin Jazz Library 2001
Iridescent Garden by Michael and Spider CD (one song, Temple of the Moon) Lavender Records 2008 
Granfalloon by Laser Pace, Original Masters Edition CD Decker Productions 2008 
Adrenaline Drum by Hot Food To Go! CD Beat Brothers Records 2008  
Where The Action Is Los Angeles Nuggets 1965 to 1968 (features Opus 1's Back Seat '38 Dodge) Rhino Records/Ace UK 2009 
I Get Weird (2010 remaster) Worse Than Slime - The Singles - No. 1 by Joh W Christensen Beat Brothers Records BBRDD 8001
Modern Blues 2011 by John "Chris" Christensen single Beat Brothers Records BBRDD 8004
Bop by The Utensils 2013 Single Beat Brothers Records BBRDD 8005
The Grith (Orchestral Bootleg) by Christensen/Schultz 2014 single Beat Brothers Records BBRDD 8006 
SELECTED SCORING CREDITS:
Caveman - VT Hamlin and Alley Oop. 
Mike Hammers' Mickey Spillaine.
Award-winners: 
The Chase.
Real Time: Siege at the Lucas Street Market.
A Matter of Principal.
The Savage Cycle.
Shades of Noir.